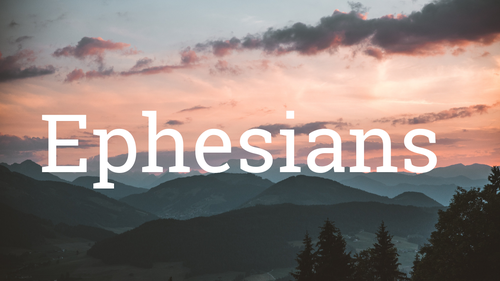 Thank you for joining us in listening to Ephesians 2! If you haven't listened to it yet, you can do so
here
. Access a written copy of Ephesians 2 in the NLT
here
.
We would love to hear your thoughts on this passage of scripture. Below are some questions that made us think. Feel free to answer one or all of them! You can also comment with any other questions or thoughts about the chapter.
All scripture is in the New Living Translation unless otherwise noted.
1. In the beginning of Ephesians 2, Paul describes how all of us were dead in our sins until Jesus raised us to life.

-In what ways has God made you "alive" instead of "dead"?

-How have you experienced God's kindness and grace?

2. In Ephesians 2:11-22, Paul writes that Gentiles (non-Jews) are included in the family of God. All believers are united through Jesus!

-Why do you think it can be hard for believers to be united?

-What does it look like to be united with other believers?

3. Ephesians 2:19 says that we are "citizens along with all of God's holy people" and Philippians 3:20-21 says that "we are citizens of heaven, where the Lord Jesus Christ lives. And we are eagerly waiting for him to return as our Savior."

-How can remembering that our home is heaven change the way we live?
2 Comments
Patty
- July 30th, 2019 at 5:02pm
When life is hard, as it often is, it's good to remember that we are just passing through. Heaven is our true home and keeping that in perspective helps me to persevere through trials.
Doni
- September 5th, 2019 at 5:38pm
God has graciously moving me from "death" to "life" in many ways. One way that God has been working in me over the last few years is replacing my anxiety about certain social situations with prayers for the people I will interact with. As I pray, God helps me be less focused on myself and reminds me that He'll be with me and will help me no matter what happens.