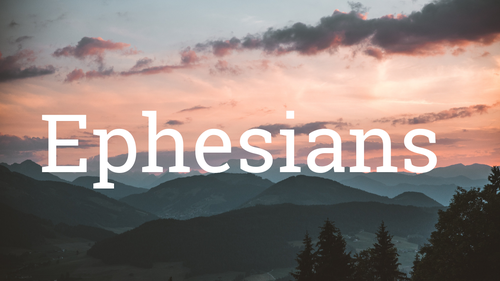 Thank you for joining us in listening to Ephesians 3! If you haven't listened to it yet, you can do so
here
. Access a written copy of Ephesians 3 in the NLT
here
.
We would love to hear your thoughts on this passage of scripture. Below are some questions that made us think. Feel free to answer one or all of them! You can also comment with any other questions or thoughts about the chapter.
1. In Ephesians 3 we learn that the mystery of the gospel is that ALL people have access to God through Christ.

-Is there a person or group of people you struggle to believe could come to Christ? Or, are there are people you have "given up hope" on?

-Why can we remain hopeful?

2. We see in Paul's prayer that we need God's power to grasp His love.

-How do you experience God's love?

-What would you say to someone who struggles to believe God loves him?

-Who is someone you can pray for this week– that they would fully experience God's love?

-What/who are you tempted to rely on for love rather than Christ?