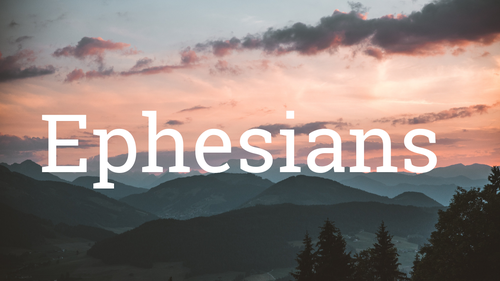 Thank you for joining us in listening to Ephesians 6! If you haven't listened to it yet, you can do so
here
. Access a written copy of Ephesians 6 in the NLT
here
.
We would love to hear your thoughts on this passage of scripture. Below are some questions that made us think. Feel free to answer one or all of them! You can also comment with any other questions or thoughts about the chapter.
1. At the end of Ephesians 5, Paul wrote about God-centered marriage and in the first nine verses of this chapter, Paul gives instructions for other kinds of God-centered relationships.
-In what kind of relationships do you find it hardest to honor God— with your parents, kids, employees, co-workers, bosses?

-Why do you think that is? What changes might God be asking you to make in these relationships?
2. Paul ends this epic letter telling the early church about the armor God gives us to defend ourselves against evil: Truth, righteousness, the gospel of peace, faith, and salvation.
-How can we "put on" this armor? What does it look like to "put on" truth? Righteousness? The gospel of peace? Faith? Salvation?
3. God also gives us a way to fight against evil— we have the sword of the Spirit, the Word of God (the Bible). Paul says to pray in the Spirit on all occasions, with all kinds of prayers and requests. He says to pray for all the Lord's people.
-What is a verse that helps you battle evil in your life?

-What advice would you give someone who feels they are losing the battle against evil in their lives?

-What keeps you from praying? How has God answered your prayers?

-Who will you pray for today?
4. The book of Ephesians is RICH. Thank you so much for joining us in seeking God through His Word!
-What meant most to you from your listening/reading of Ephesians?

-How are you different after studying the book of Ephesians?