Let's have fun together while we're apart.
A different monthly seafarer-themed challenge.
This challenge is open to everyone and it's free to join!
Sign up below to receive challenge details by email each month. There will be a different challenge each month and all will relate somehow to the life of a seafarer. Once each quarter (March, June, September and November) the challenge will also be an opportunity to raise funds for
M2S
. Looking for something to do as a family? Want to plan an event to build community at school or at work? Looking for something to do in your neighbourhood? There is something here for everyone!
Goal:
To learn together about the seafaring community while strengthening our own, and to inspire each other through the pandemic. You can let seafarers know you're thinking about them by
sharing your own traditions, photos, stories and experiences too!
Use the hashtag
#m2sChallenge21.
Not on social media? You can also
email us
your monthly submissions and we'll post them for you.
Here's a sneak peak. More details on each challenge will be posted throughout the year. Anyone who signs up will also receive a monthly email with helpful details to join in the fun. We want to hear from you too so share using the hashtag #m2sChallenge21.
March 27, 10 AM: End your winter hibernation and spring into spring! Join us for our annual Shake Your Hips for the Ships event. Due to the pandemic, we'll be hosting this Zumba class on Zoom (we'll send the link when you sign up) with a suggested donation to participate. Shy about dancing online? You can keep your video off. Follow along at your own pace. Challenge: Tell or show us what you do to shake off the winter blues.
Our seafarers come from places like India, the Philippines and Eastern Europe. Each culture has its own Easter traditions which we'll be sharing with you. You can expect to receive recipes and hear stories that may inspire you to cook a different dish or bake a new dessert. Challenge: What Easter traditions are important to you? We want to hear all about them!
Did you know that on Indian ships, cooks make biryani every Sunday? Many Indian seafarers mark the days of the week by this Sunday lunch tradition. Check out the song,
Counting Biryani
, and get into the spirit by trying out this savoury dish. Not a fan of cooking? Why not do take-out and support a local restaurant?
Challenge:
What is your traditional Sunday / weekly meal? Post your photos and share your recipes!
June 25th is the Day of the Seafarer and this year's theme is A Fair Future 4 Seafarers. Look for the #FairFuture4Seafarers hashtag and join the conversation .

Ship Shape, the June challenge, reminds us that safety on board a ship is key. Some of the most difficult ship visits we make are to crews that have lost a co-worker to an accident. It's estimated that 75-96% of shipping accidents are due to human error. That does not include all the safety incidents on board vessels.
Did you know? In Canada, accidents are the third leading cause of death. For seniors, everyday activities like household chores and walking account for over half their injuries, according to Statistics Canada. So perhaps it's time to apply some ship shape practices to our homes, yards, vehicles and work spaces!
Challenge: Take the month of June to declutter, repair, restore, improve, adjust, renovate, mend or rebuild something. Don't forget to take BEFORE and AFTER pictures and share them with us. As you go about your work, remember the daily dangers seafarers face and pray for them.
Navigating a modern ship is incredibly complex. Thankfully, ships are equipped with navigational systems to assist the crew in getting safely to their destination. But human skill is still a necessity! We'll be sharing a "simulating" challenge to test your skills. Challenge: Complete the "simulating" challenge and send in your pictures. Also, where have you accidentally ended up after misreading a map or refusing to follow directions? Share your humorous stories without embarrassing anyone.
By now it's no secret that our waterways are clogged with plastic. Let's do some collective good and clean up close to home. Any water sources will do: rivers, lakes, gullies, culverts, ditches, ponds or marshes. Challenge: Set a goal for how many bags of trash you'll collect and invite your community to join you in a way that respects your local health guidelines and protocols.
Join us for our second annual
Bike Tour!
Sign up
as an individual, create a team or join an existing one. Invite your friends and family to sponsor you for distances of 12, 25, 50 or 100 KM. M2S is on the frontlines of seafarer vaccination efforts and we appreciate your support!
Challenge:
To collectively surpass last year's proceeds of $6000 and raise $25,000.
By this time, we know you'll be inspired by all you've learned about seafarers. Challenge: Capture your inspiration in poetry or pictures and we'll ensure that your efforts are shared with the seafarers that we serve. Whether it's spoken word, limerick, haiku, verse or sonnet, we're sure your talent will amaze all who happen upon it!
Our annual
Christmas Parcel campaign
gets underway. Influence your family, church, workplace, school or community to donate a parcel or pack a virtual parcel. This beloved tradition blesses 1500 seafarers each year!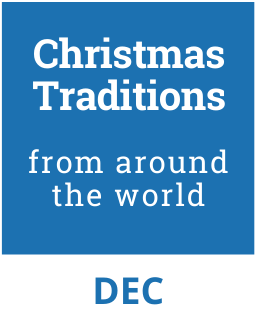 Share the Challenge with a Friend!
Challenges are better when they're shared with others. Send our
Challenge '21 card
to your friends and ask them to join you in this adventure!
All three distance groups (12, 25 and 50 KM) will be departing from the Grand Quai de Montréal (formerly called the Quai Alexandra) at staggered start times.
Seaway Bike Tour Route and Points of Interest
12 KM: Bikerdike Terminal, Île Sainte-Hélène and Île Notre-Dame
25 KM: The same as above with one lap around the Circuit Gilles Villeneuve on Île Notre-Dame, plus part of La Petite Voie du Fleuve to the Estacade du Pont Champlain
50 KM: The same as above with two laps around the Circuit Gilles Villeneuve, plus the Sainte-Catherine Lock

Ready to ride? Here we go!
Leaving the pier, look across the street at 201
The Ministry to Seafarers began operations more than 50 years ago and had a Seafarers' Centre at 201 Rue de la Commune ouest from the 1980s to 2001.
Rue de la Commune is at the heart of Old Montreal and where Montreal's port history all began. From the Bonsecours Market at the eastern end to the beginning of the Lachine Canal at the western tip, this street is dotted with historical buildings that still bear faded markings of a vibrant past. Today, the revitalized area now caters to tourists while major shipping operations have shifted east along the shore for 25 KM to Pointe-aux-Trembles.
Without the free transportation we offer, seafarers would face an expensive trip into town every time they have shore leave.

Turn left on Rue de la Commune ouest and head over the Peel basin at the Mill St. bridge
Mill Street bridge marks the entrance of the Lachine Canal. Inaugurated in 1825, it allowed ships to bypass the turbulent Lachine rapids in the St. Lawrence and continue upriver towards the Great Lakes. The opening of the St. Lawrence Seaway in 1959 made the old canal redundant. On the 25 KM and 50 KM rides, you will see the new shipping lanes that carry modern vessels safely past the rapids.
Follow the cycling path under the Bonaventure Expressway and turn left on Av Pierre-Dupuy.
Bikerdike Terminal was built in 1896 and was the port's main facility until the 1970s. Today it serves as the provisioning port to Newfoundland and the Magdalen Islands. Cruise ships also dock here and occasionally, other ships. This is the closest terminal to the Seafarers' Centre.

The terminal is presently under construction to better handle close to 600,000 tons of cargo such as containers and vehicles.
HABITAT 67 is part of Montréal's Expo 67 heritage. It was built as a pavilion for the World Fair held from April to October of that year. It's considered an architectural landmark and one of the most recognizable buildings in our city.
On your left across the water
The Grand Quai de Montréal, formerly called the Alexandra Pier was built more than 100 years ago. At the start of the 20th century it was surrounded by grain terminals and Montreal boasted the largest grain port in the world.
Today, it's home to the Iberville Passenger Terminal as well as our Seafarers' Centre!

Did you know? The passenger terminal was inaugurated in 1967, just in time for Expo '67. Today, the Seafarers' Centre welcomes hundreds of cruise ship workers each year and offers them free Wi-Fi, snacks, souvenirs and chapel services.

As you cycle past, can you spot the observation tower that's being constructed right outside our main door? It's slated to open in 2021 and will boast unparalleled views of the seaway.
Take the Pont de la Concorde to Saint-Helen's Island.
SAINT HELEN'S ISLAND is the former site of Expo '67 and hosted events from the '76 summer Olympics as well. The island was enlarged and merged with several nearby islands, using earth excavated during the construction of the Montreal metro. The Le Moyne Channel separates it from the nearby man-made island of Notre Dame. Together, they form Parc Jean-Drapeau which includes the Circuit Gilles Villeneuve, a beach, the biosphere, an aquatic complex, the Steward Museum and the La Ronde amusement park.
Take the Passerelle du Cosmos or the Pont des Îles to Notre Dame Island.
Today, NOTRE DAME ISLAND is best known for the Circuit Gilles Villeneuve where the Formula 1 Grand Prix du Canada event takes place annually. When it's not in use for an event, the track is open to cycling, para-cycling, inline skating and running enthusiasts.
Pit Stop: This is a good place for a water break or a trip to the loo.
If you're completing the 25 KM or 50 KM, you'll be taking a lap or two around the track before you move on. Cyclists completing the 12 KM will turn around and head back to the Seafarers' Centre the way they came.
Take La Route Verte 1 / La Petite Voie du Fleuve to the Estacade du Pont Champlain.
La Petite Voie du Fleuve: You are now travelling on a narrow stretch of land in the Saint-Lawrence River! On your left is the 33 KM-long shipping canal which allows ships to bypass the Lachine Rapids. You'll be passing by the Saint-Lambert Lock as well as under the Victoria and Samuel-de-Champlain bridges. Keep a close eye out for a ship which may be passing by. If you spot anyone, give them a hearty wave. These seafarers are the people who deliver to you 90% of all you use and own.
Cyclists completing the 25 KM will turn around at the turn-off for the Estacade and head back to the Seafarers' Centre the way they came.
Continue straight ahead to the Sainte-Catherine Lock.
Congratulations, you've arrived!
Sainte-Catherine Lock: Together with the Saint-Lambert lock, it provides a total lift of 13.7 m to Lac Saint-Louis. Whatever floats your boat, right?
Did you know? The Saint-Lawrence Seaway has 15 locks (4 in Quebec). Together, they make up the world's most spectacular lift system. Ships up to 225.5 metres in length (740 feet) are raised to more than 180 metres above sea level, about the height of a 60-story building. The ships carry cargoes the equivalent of 25,000 metric tonnes. More importantly, they carry seafarers too, the men and women who work tirelessly on the waterways so that the the global supply chain can move goods around the world.
Cyclists: It's time to turn around and head back to the Seafarers' Centre the way you came. May the wind always be at your back!